About Castle Rock
A wilderness of sweeping vistas, sculpted sandstone and deep forest. This is one of the Bay Area's foremost climbing and hiking destinations, and the starting point for the amazing multi-day Skyline To The Sea trail.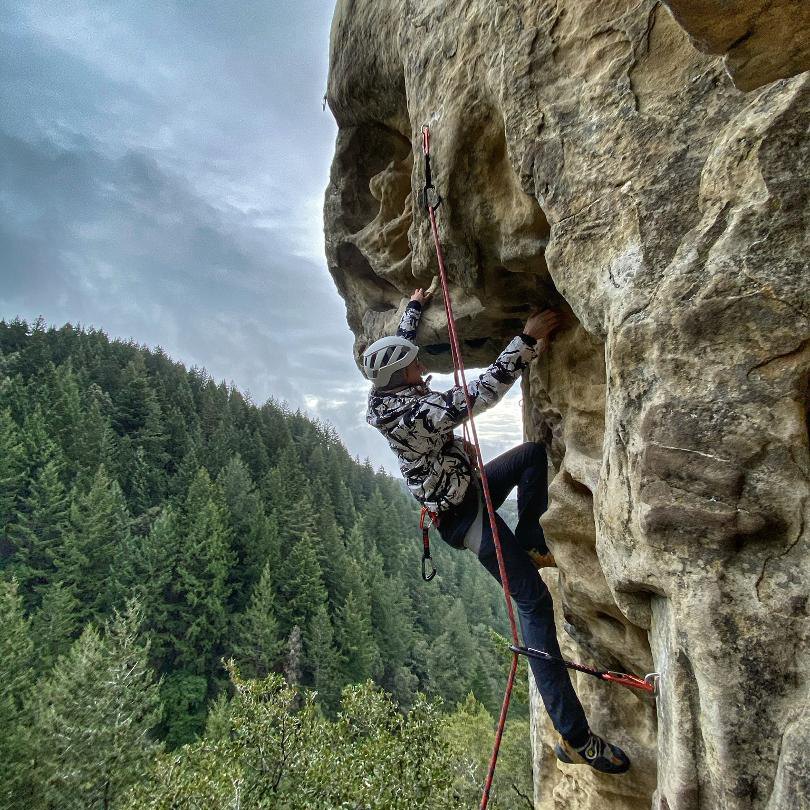 Climbing
(links to other resources)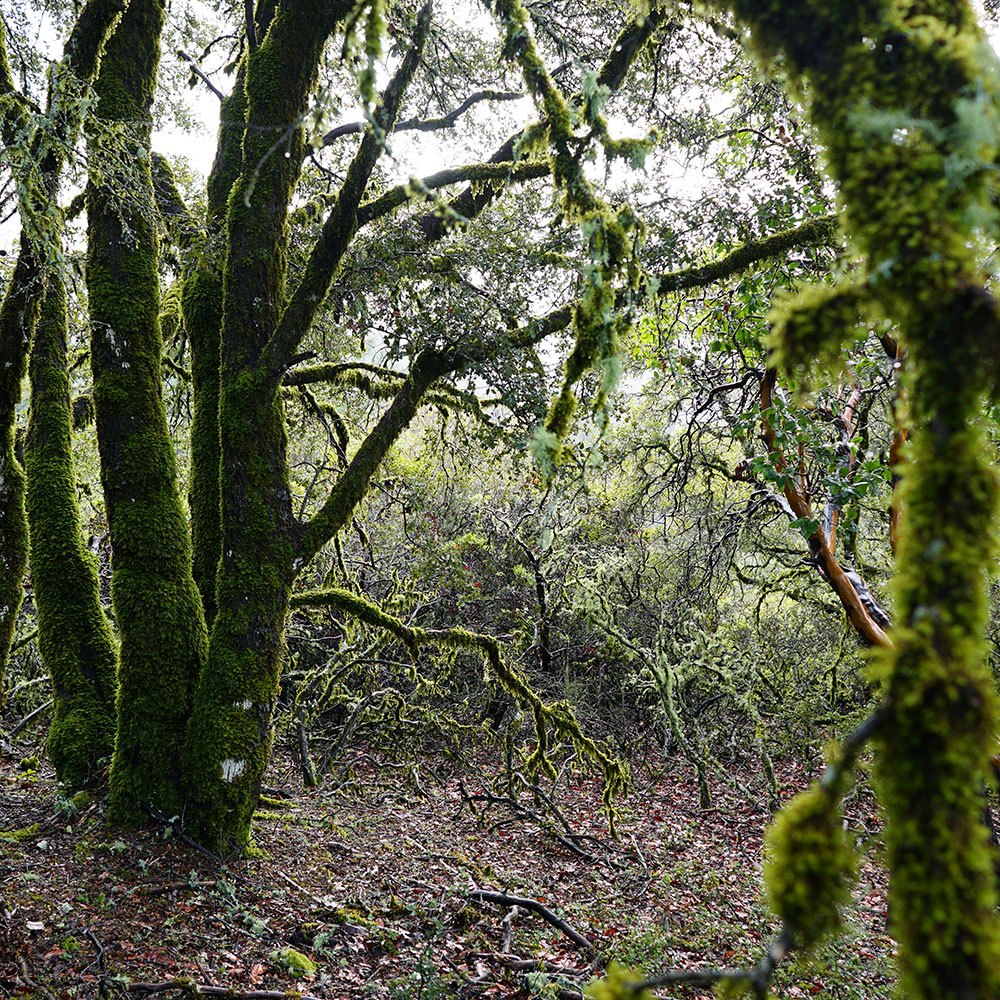 Hiking
From moderate to strenous, there are many hiking trails and loops for visitors to enjoy. There are two trail camps. Castle Rock and Waterman Gap.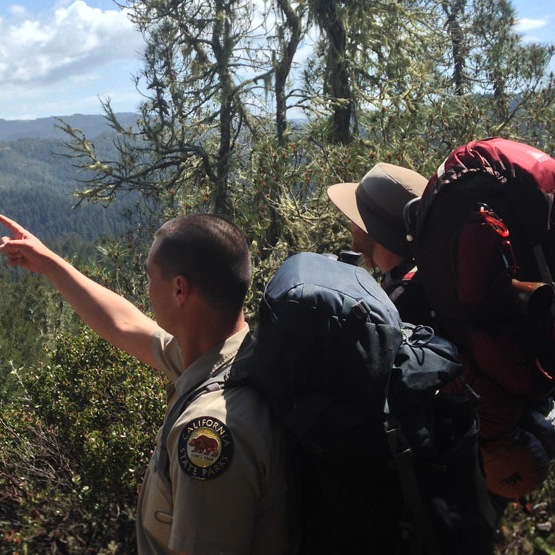 Backpacking
The Castle Rock trail camp is an excellent introductory backpacking trip, or a quick overnight! For more experienced backpackers, the Skyline-to-the-Sea trail is a truly spectacular multi-day trip that starts here.
People have lived here for the last 14 000 years. From the Muwekma Ohlone, who came here in summer for the black oak acorns, to the farms, logging and mines a hundred years ago to the communities of today, we've loved and used these landscapes for as long as people have lived here.
These sandstone mountains emerged from the sea over 30 million years ago. The dramatic rock formations, with their honeycomb caves and bulges that are popular with climbers, are called "tafoni", which is formed thus: the sandstone softens when wet (due to rain), then forms a hardened crust as the water evaporates. Whenever weathering causes a break in the crust, it exposes the softer rock which erodes faster, creating a hollow.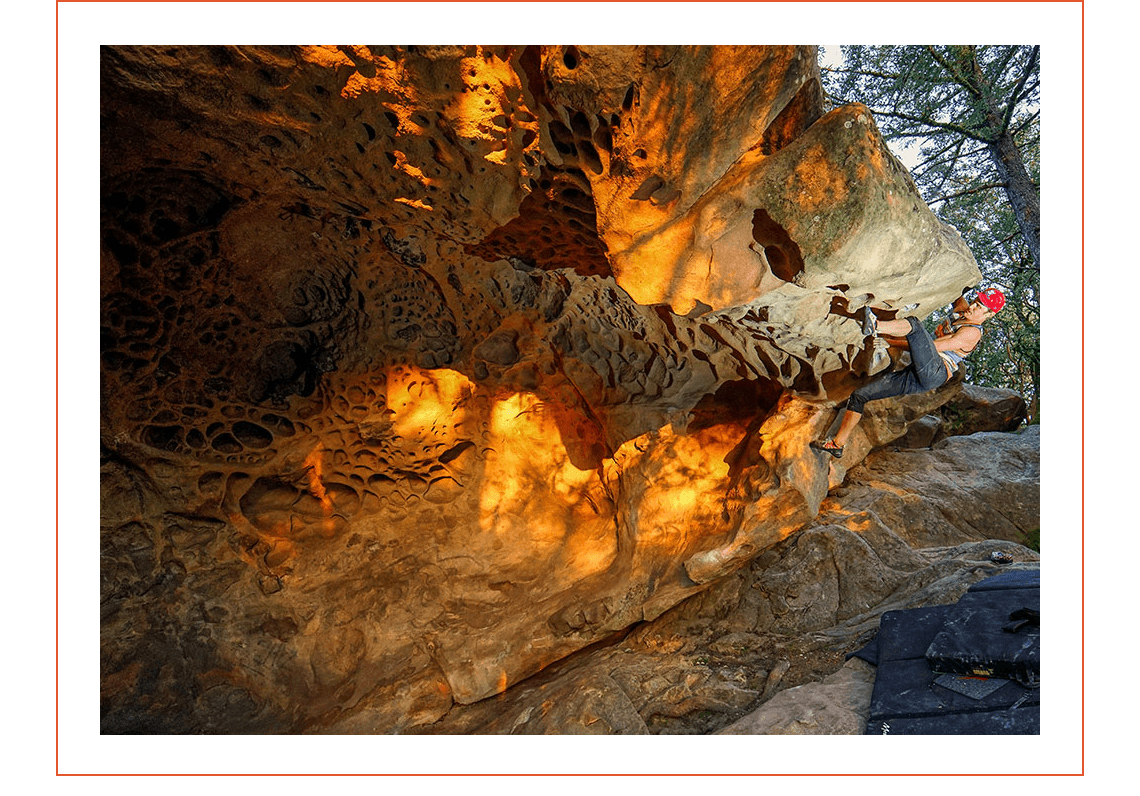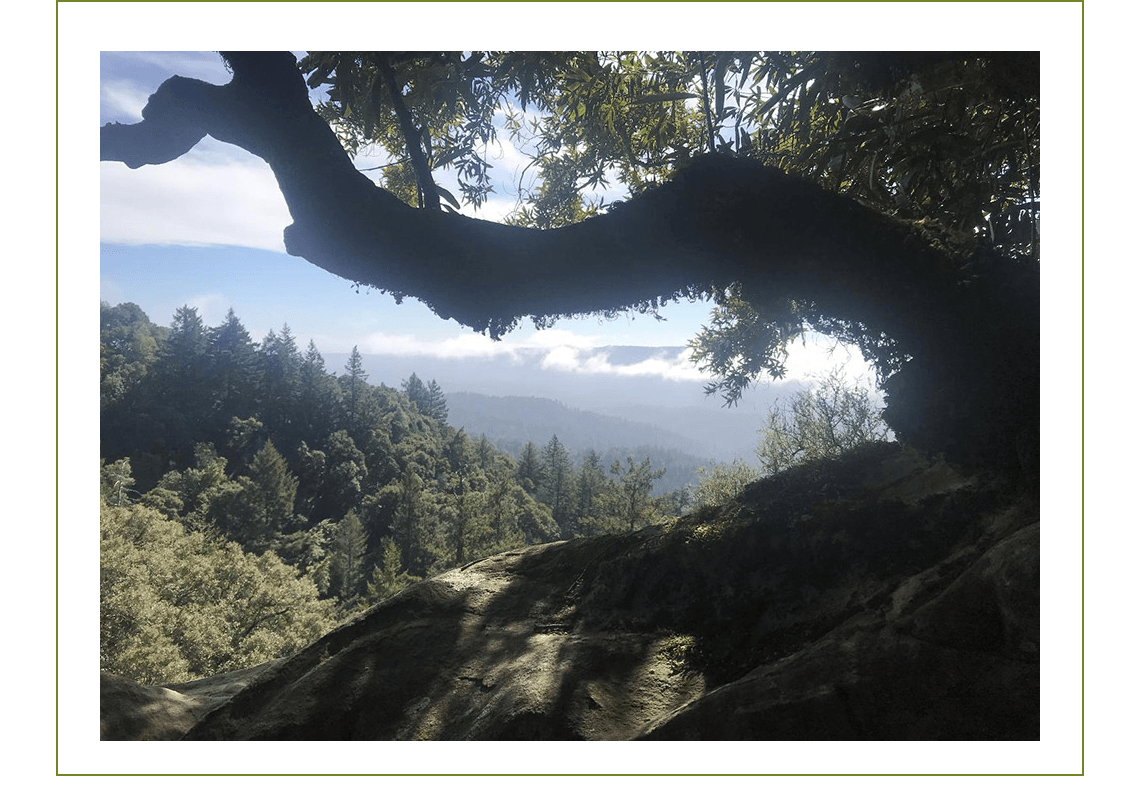 The black oak groves at higher elevations were important to the Ohlone, who collected the acorns in summer. There are also large sections of Douglas Fir forest, madrones, and open ridge lines dominated by manzanita and chemise. At lower elevations, much of the park is covered with redwoods, but these areas are mostly a wilderness preserve with no trails.
Dogs are not permitted at Castle Rock State Park: even their scent can cause the local animals to change their behaviour. Dogs are permitted across the road at Sanborn County Park. This wilderness is home to a wide variety of creatures, from wood rats to deer, coyote, mountain lions and peregrine falcons! In summer, you might see a gopher snake or even a western rattlesnake sunning itself on a rock, and at any time, you may see turkey vultures soaring overhead. The large trail-less areas within the park provide an enormous refuge from human intrusion for all these creatures.